Averages for Both Bulls & Heifers up at Simmental Premier Sale.
The Simmental Society Autumn Premier Show & Sale at Roscommon, once again proved to be the highlight of the Simmental season with both average prices and clearance rates up on 2022 for both bulls & heifers.
The bulls section recorded an average price of €4672 with a clearance rate of 64%, this was up from €4640 and 58% in 2022 respectively.
Selling for top price of the day at €15,600 was Coose Prague P for John & Ronan Tuohy, Whitegate, Co. Galway. This June `22 born bull is out of their Stockbull Tulla Jaguar P and a homebred Curaheen Drifter sired dam Coose Kesli. This Heterozygous Polled bull was purchased by the McGowan Family, Perthshire, Scotland for their Incheoch / Dirnanean Herd.
The Tuohy Family also recorded the second highest priced bull with Lot 30 Coose Picasso P selling for €10,000. Again, sired by their Stockbull Tulla Jaguar P, this September `22 born bull is Heterozygous Polled and is out of a Promi PP sired dam Coose Lucy Luca P.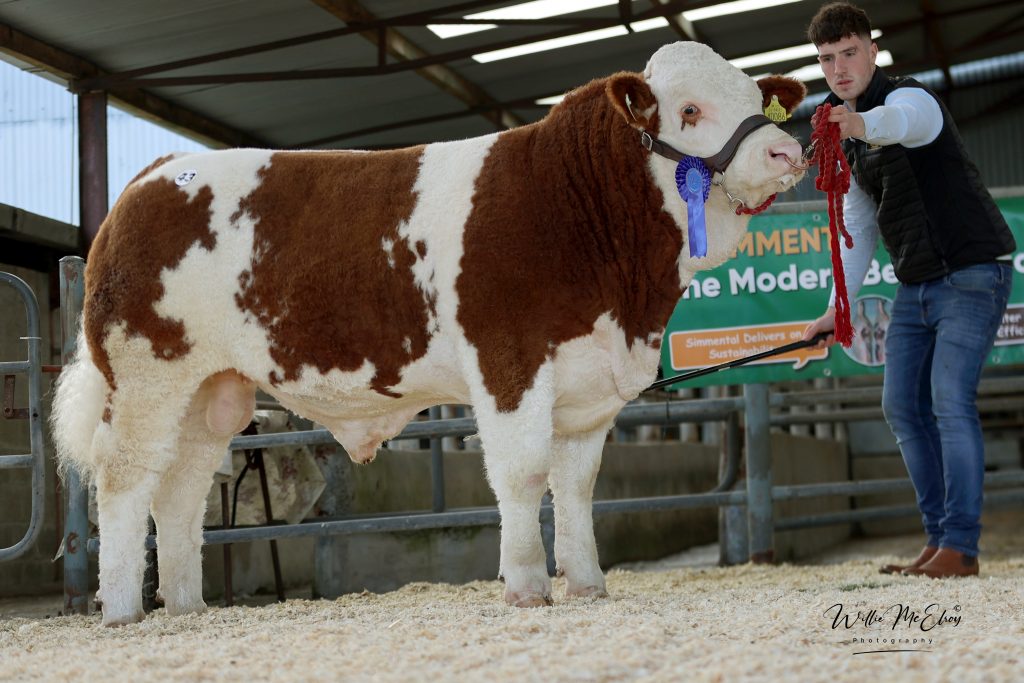 Other bulls to reach the €4000 mark included: €4900 to John & Ronan Tuohy for Coose Paris sired by Coose Lincoln ET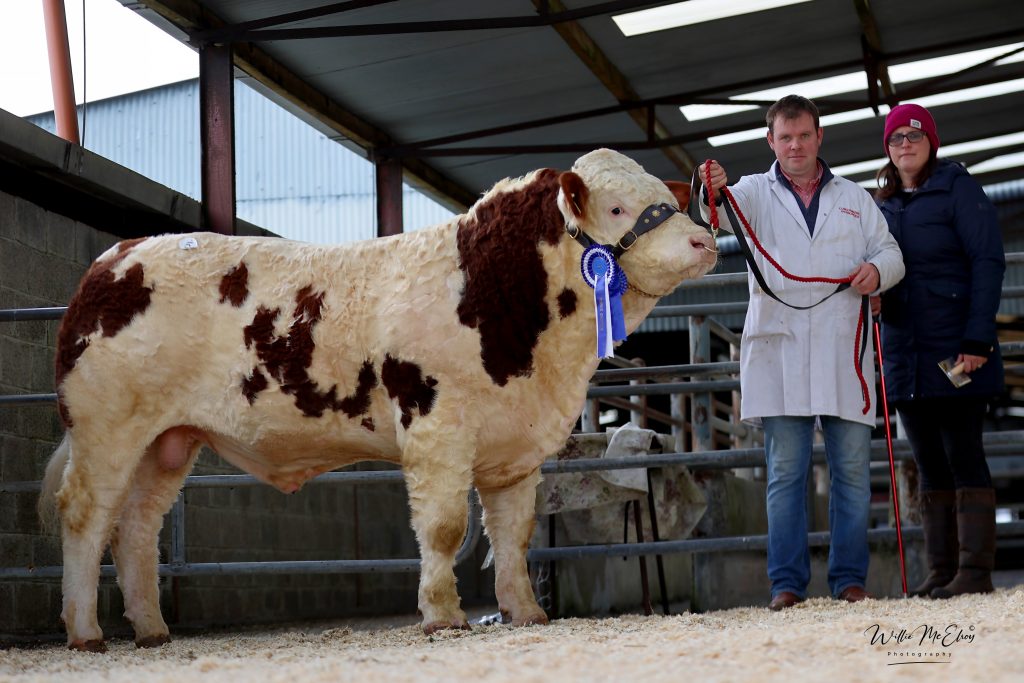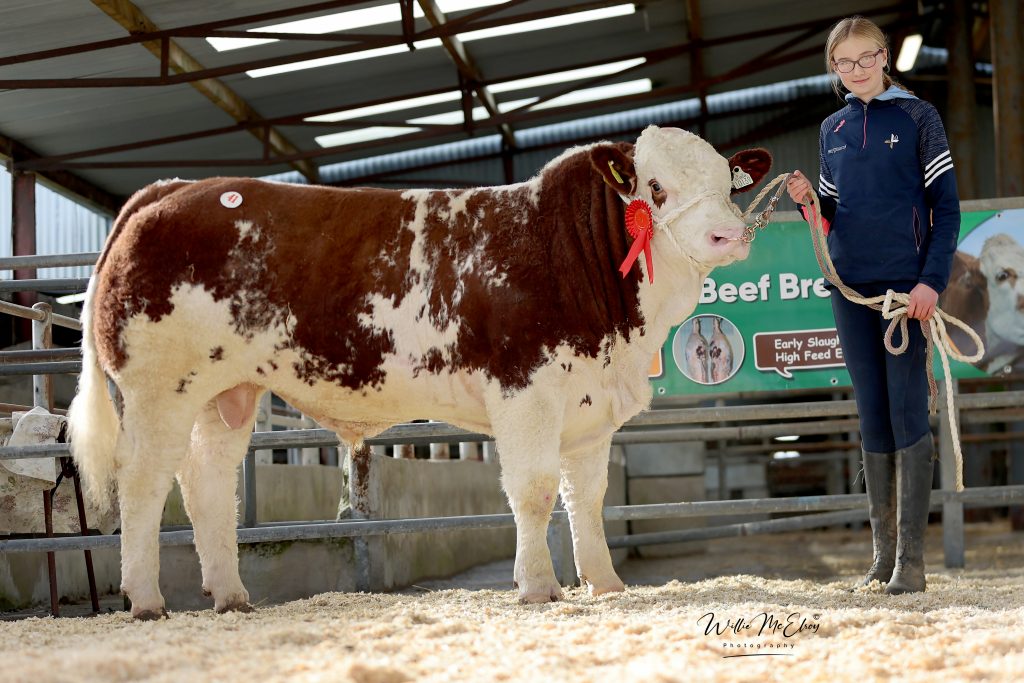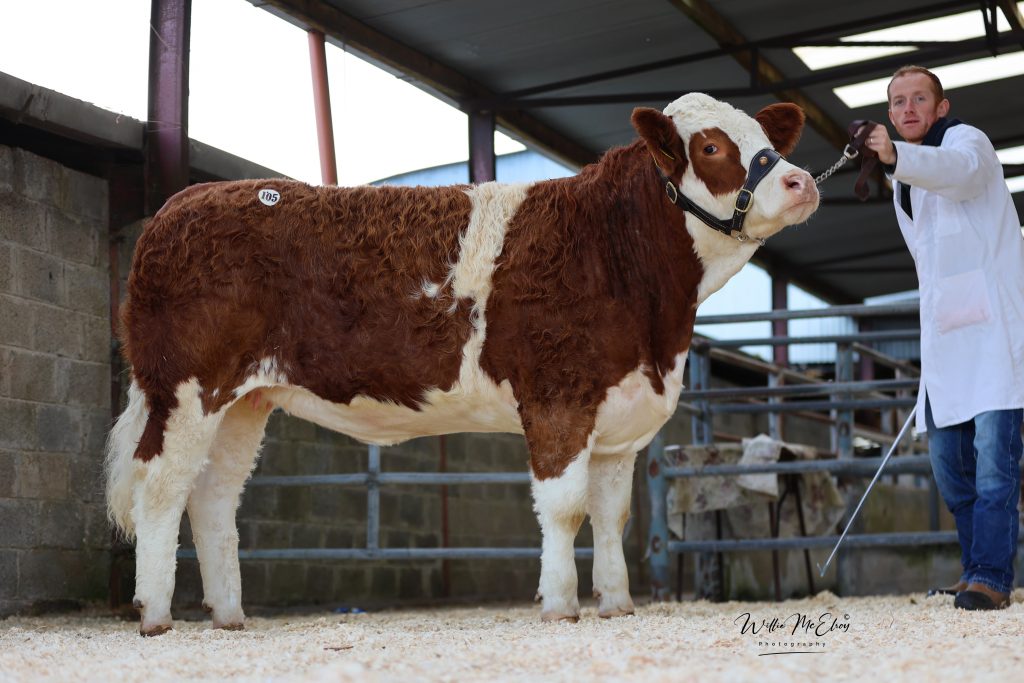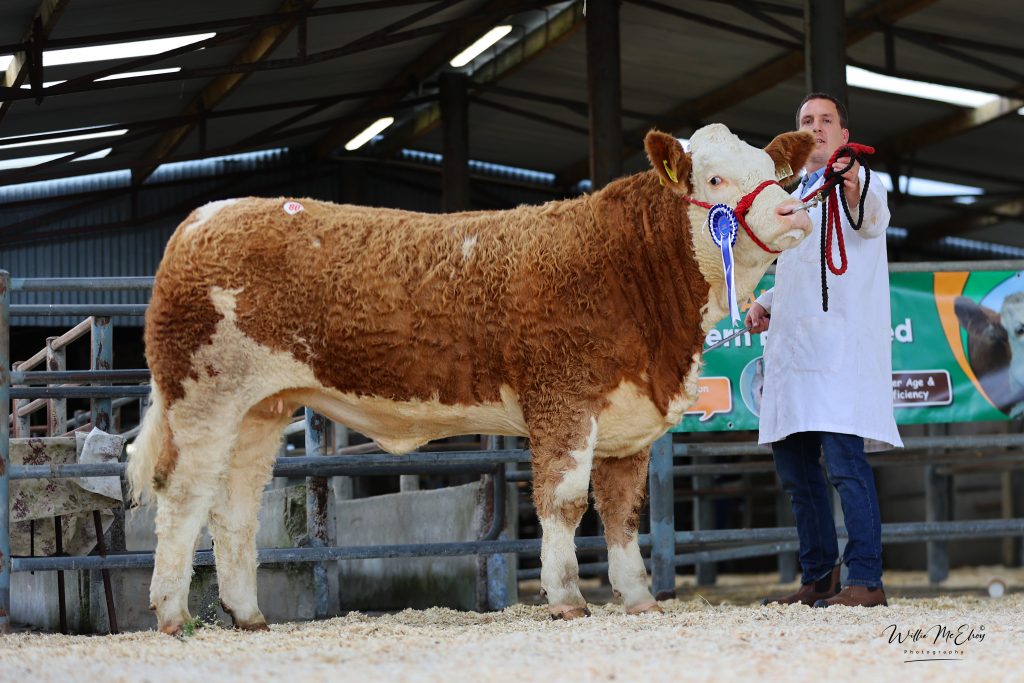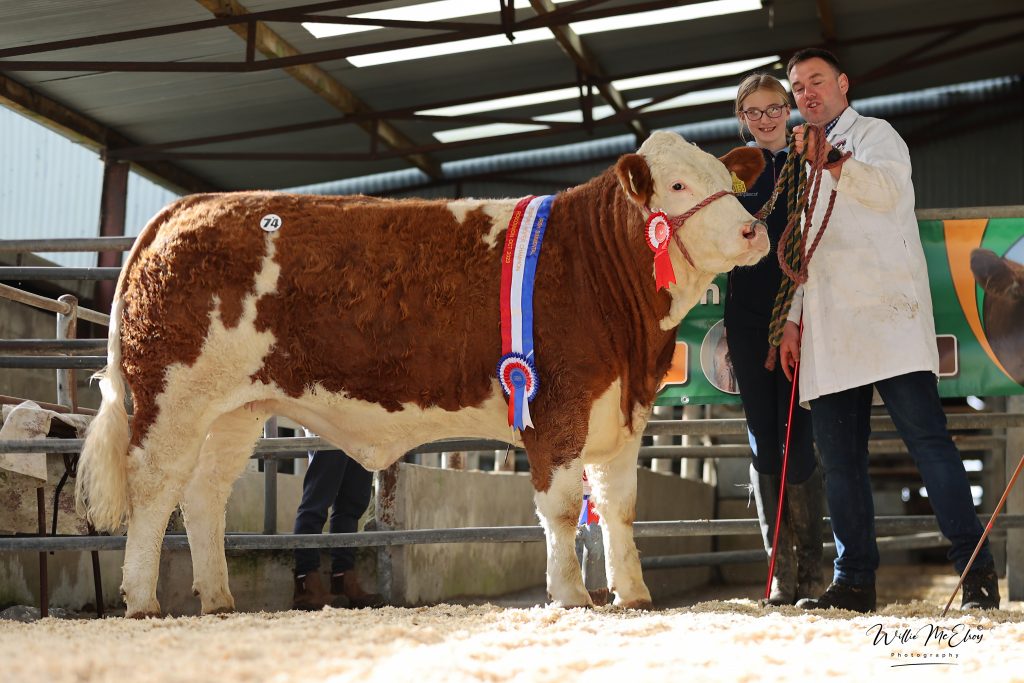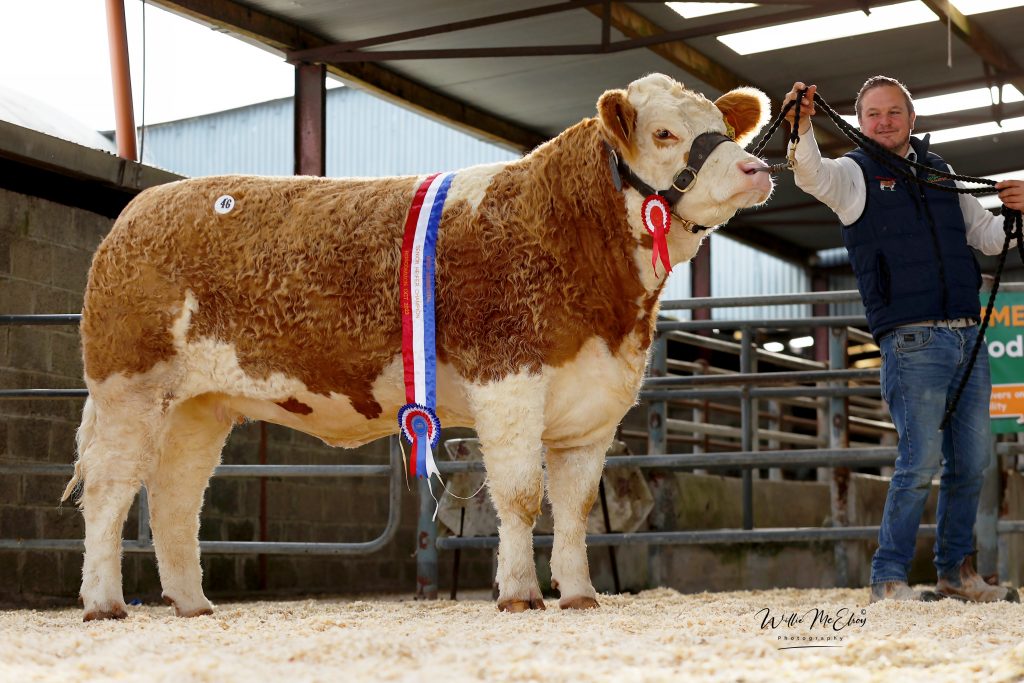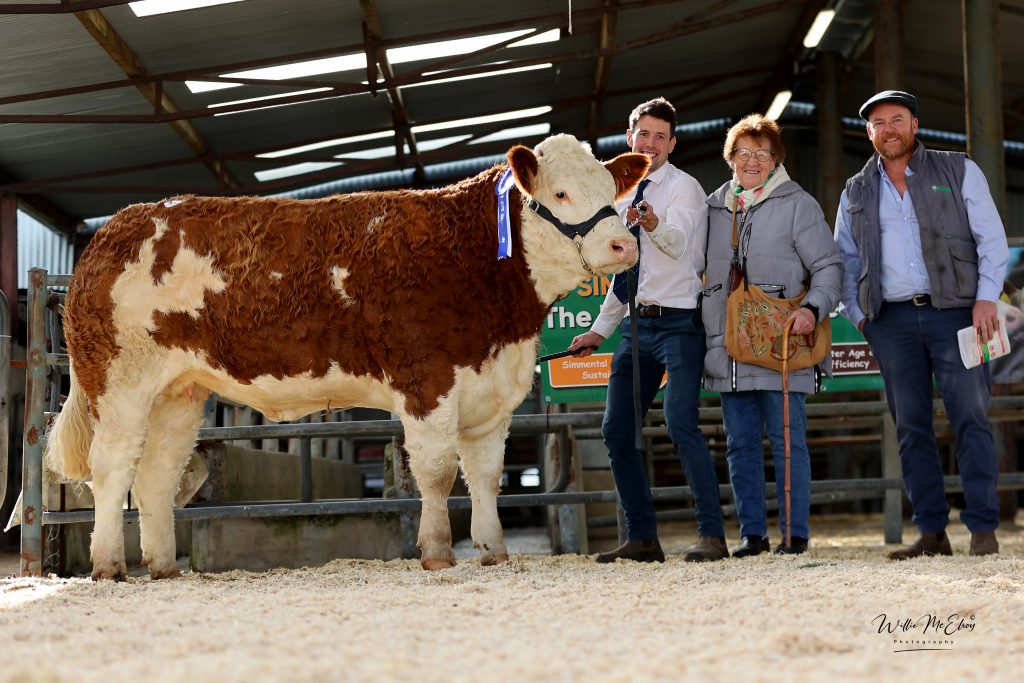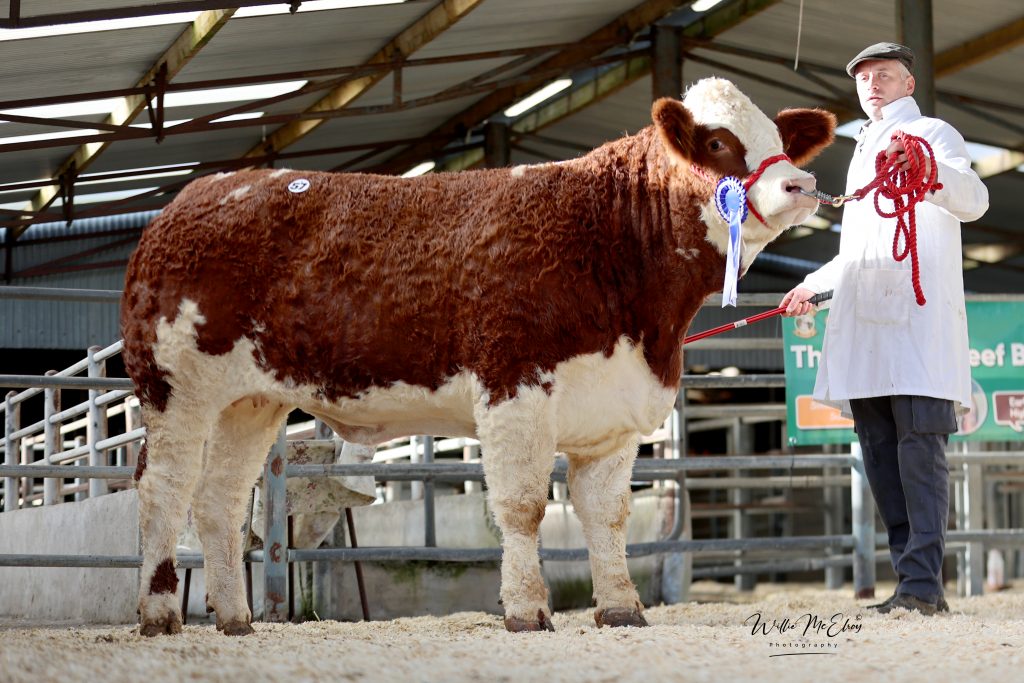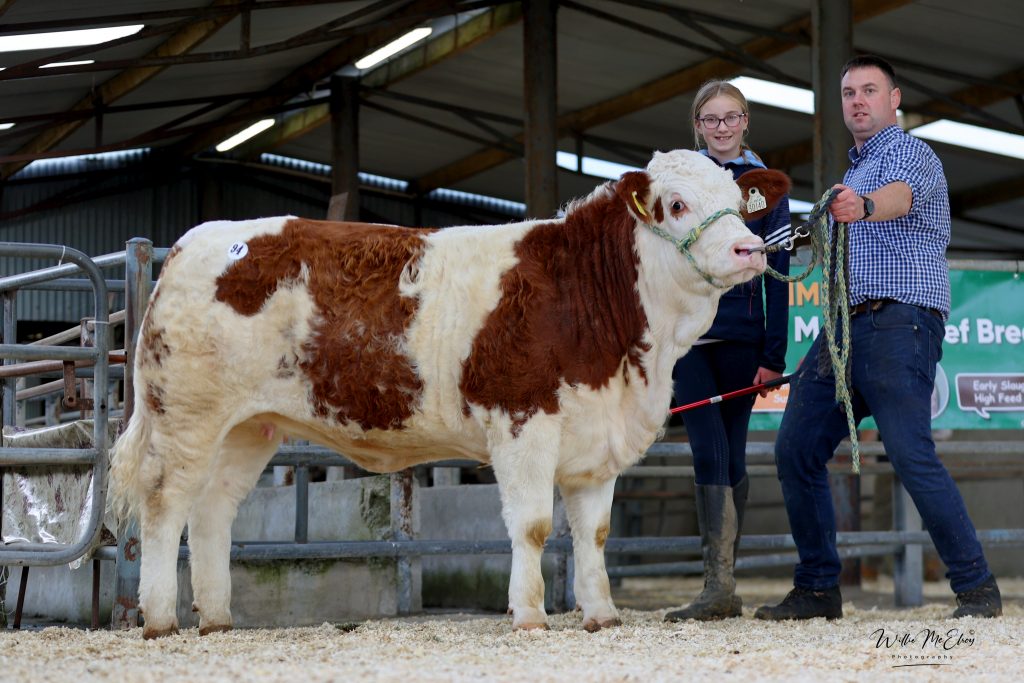 The last draft of heifers forward for selling was put forward by Raceview Simmentals of Peter & Marion O`Connell, Mallow, Co. Cork and they did not disappoint selling to prices of €9000, €8500, €7600, €6200 & €6100.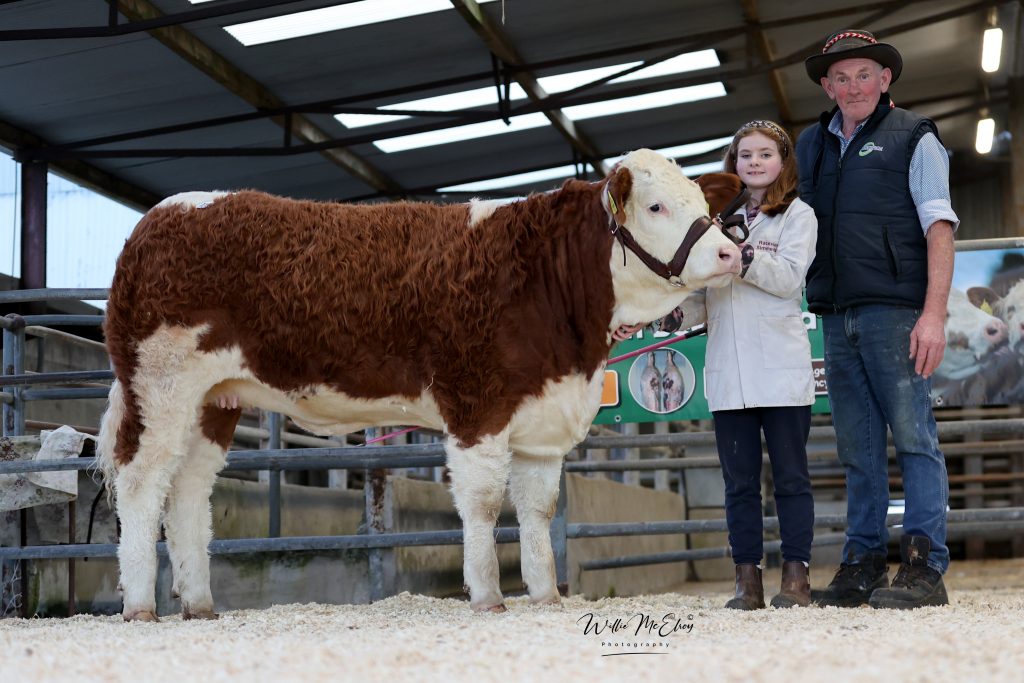 Raceview PCH Vivkim Et sold for €8500 to Nigel Glasgow, Cookstown, Co. Tyrone. Again at 14 months of age this Coose Jericho P sired heifer is out of Raceview Chantelle Vivian who in turn is sired by Raceview Vince Rayanne.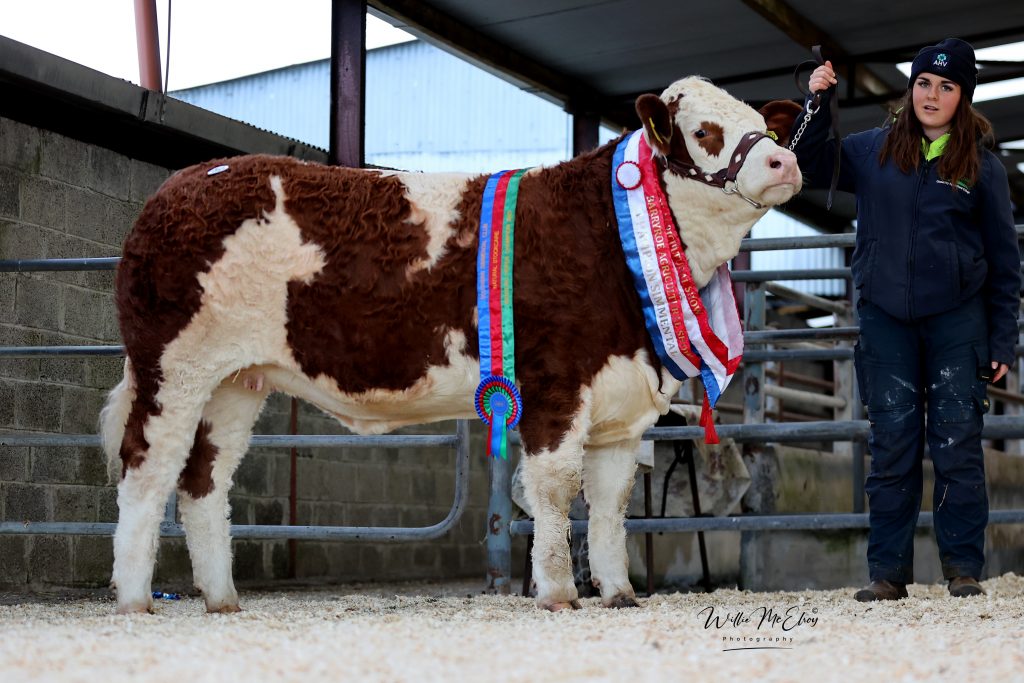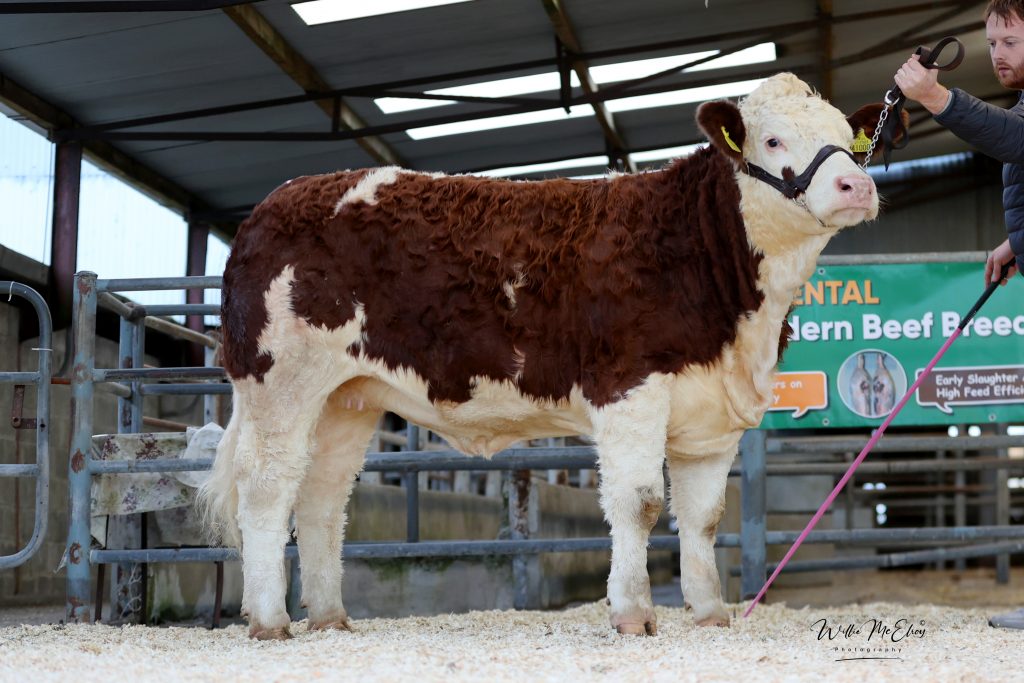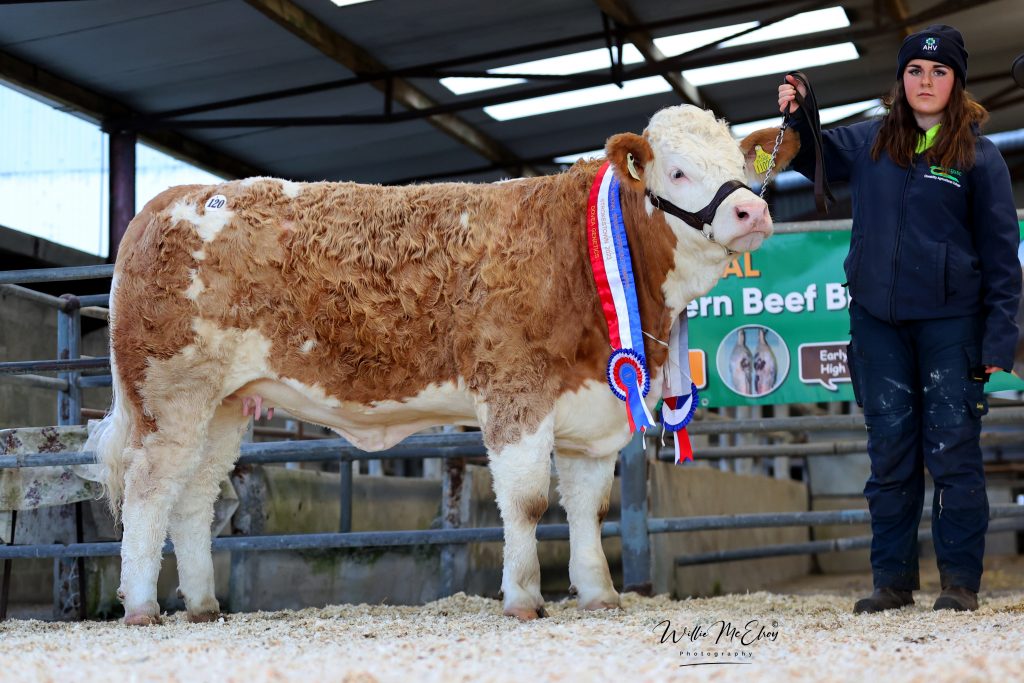 ***** In summary the heifers averaged €4043 with a clearance rate of 82% which were both up from 2022 having stood at €3560 and 76% *****
Photos above are courtesy of Wm Mc Elroy Photography and a photo gallery of moments captured throughout the day will follow…
Again we would like to thank all sellers, buyers, and spectators who attended our Premier Show & Sale on Saturday and made it a very successful sale.
A special word of thanks to all our stewarts who helped out from friday onwards with the running of the sale and our show Judge Mr. Reece Simmers who travelled over from Scotland.
Thank you of course to Roscommon Mart & staff for hosting our sale, Denis Barrett Auctions / Pedigree Sales auctioneers and the Department Officials for all their help and assistance.
Best Regards
Peadar Glennon