Catherina Cunnane, Editor of THAT'S FARMING reports on Mayo Farmwalk
Calving heifers at 24-months on Mayo suckler farm
Martin McNicholas' herd had 1.12 calves/cow in 2018, with an average calving interval of 366 days.
The key messages focused on calving at 24-months of age and purchasing the "right cattle with €uro-stars" at a recent open day in Mayo organised by the Western Simmental Club in conjunction with Teagasc.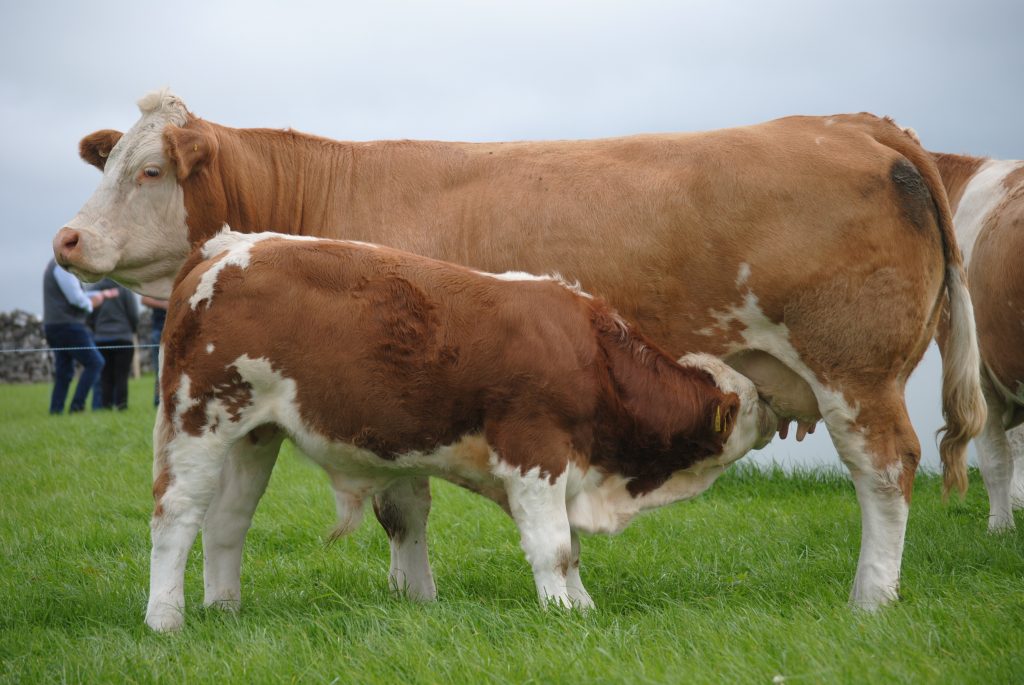 This event took place on the farm of Martin McNicholas and family, Kilmaine, Co. Mayo on Sunday, September 8th and an impressive display of cattle was matched by herd performance data; the farm is performing highly in areas such as weaning weight, calving interval and progeny performance to slaughter.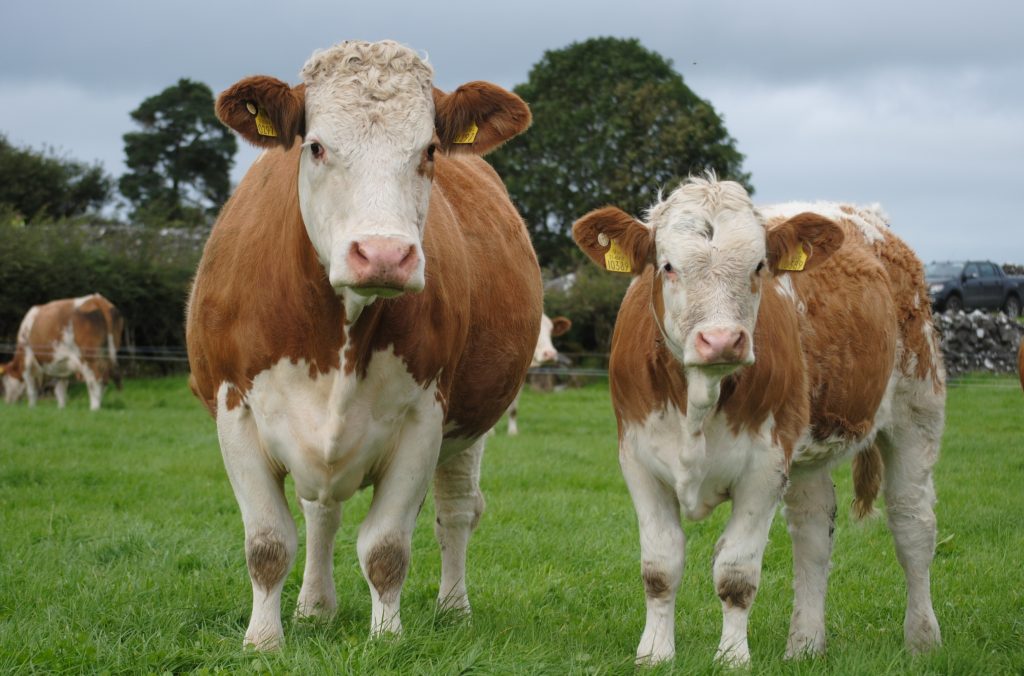 Martin runs a 30-suckler cow herd, selling all progeny as weanlings and highlights the importance of a low-input system as key to herd profitability.
In establishing his herd, Martin decided on Simmental as his preferred breed and subsequently purchased foundation females at a special Ballymote Simmental sale.
Recognising the potential value in breeding replacement heifers, Martin runs a Simmental bull with his cows. The bull presently on-farm is a Milnafua Graduate son; Bearna-Dhearg Freddie was purchased in Roscommon in November 2015.
He is a trait leader for replacement value, carcase weight and docility. Martin now sells replacement weanling heifers at both the Ballymote and Gort Simmental-X breeding heifer sales.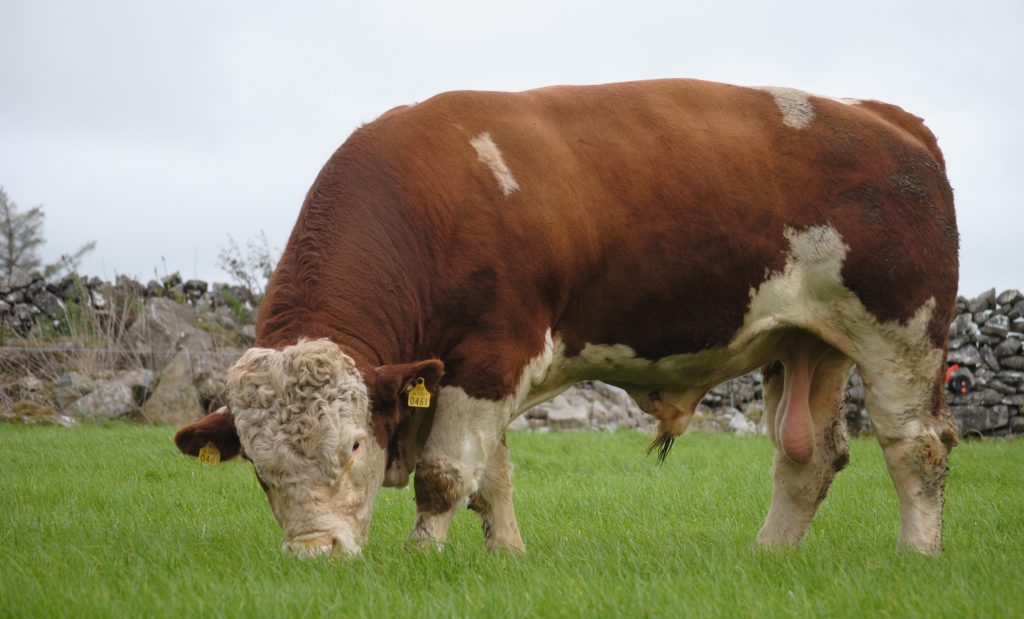 1.12 calves/cow
Coordinating proceedings on the day was Sean Larkin, Chairman of the Western Simmental Club and the main speakers included Vivian Silke and Kevin Madden, both of Teagasc, with Emmanuel O'Dea – Simmental breeder.
Kevin Madden, Teagasc highlighted the exceptional performance of the herd in terms of replacement traits over the past 5 years.
Currently, the herd is sitting in the top 4% nationally for these traits, having an average replacement index of €116 up from €87 in 2014. The herd also had 1.12 calves per cow in 2018, with an average calving interval of 366 days. A number of cows were presented on the day to highlight the herd's efficiency.
In fact, one of the cows focused on had reared 8 calves in 5 years with a calving interval of 381 days.
The advantages of calving heifers at close to 24-months was discussed in detail with Vivian Silke, Teagasc, outlining the cost savings involved by moving to this system.
While calving younger may not suit all systems, there was general agreement that it is a move farmers must consider in order to reduce costs and increase overall returns.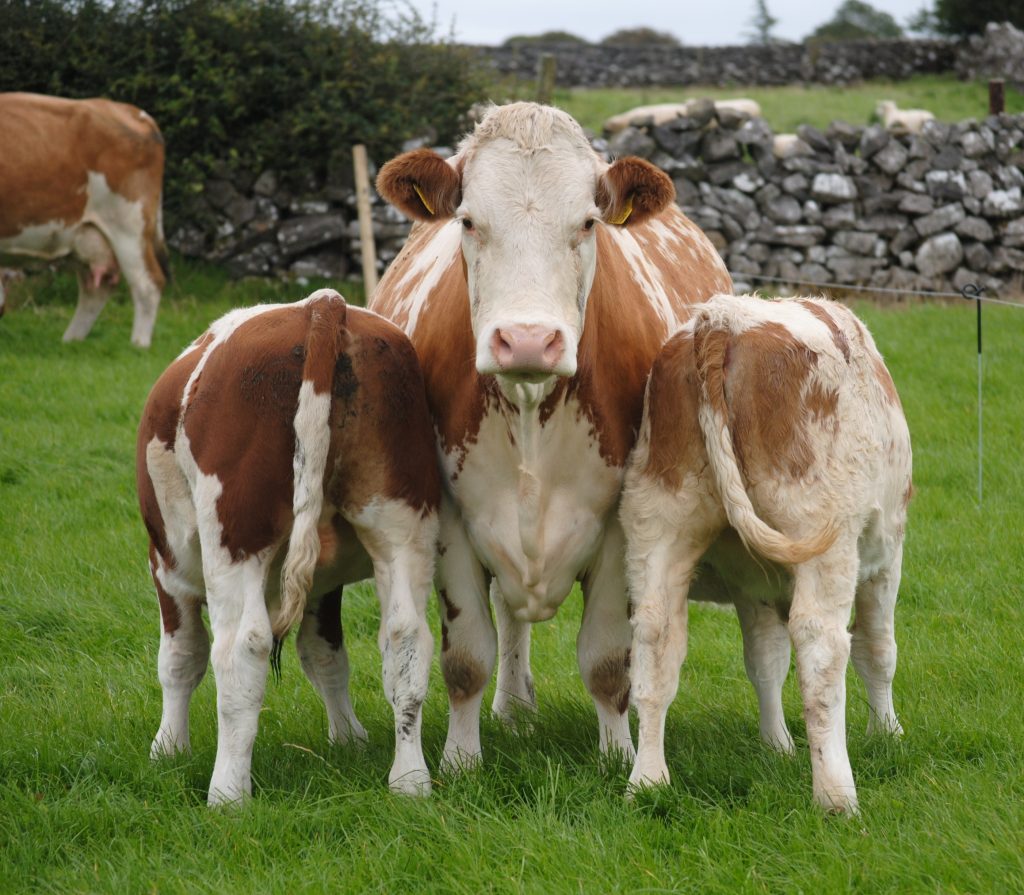 Quality cattle with €uro-stars
Emmanuel O'Dea, Simmental breeder and council member, outlined the importance to suckler farmers of selecting quality cattle as well as selecting €uro-stars.
He stressed that too many farmers "rushed out and selected solely on stars and while now have a herd with high evaluations".
However, he said Martin McNicholas' cows are the "ideal mix" between top-quality cows and "stars to match".
An example of this was the excellent performance of the bull calves which had an average daily gain of 1.5kg/day at weaning, with some U bulls producing carcass weights of 400kgs at 14/15-months.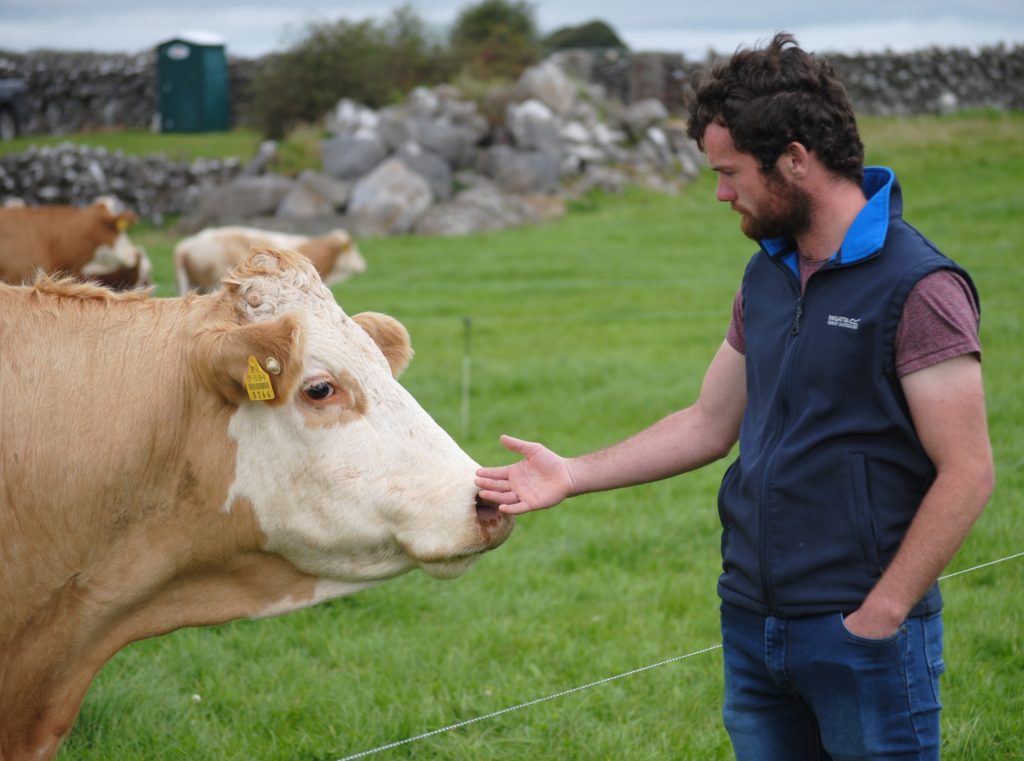 It was also evident to all present that this herd has an abundance of milk; creep feeding been is not required to ensure weaning targets are reached.
In fact, in one paddock three cows were displayed each rearing a set of twins with no concentrate input.
This, coupled with the performance data presented, highlighted how the Simmental breed is ticking all the boxes for the McNicholas family.