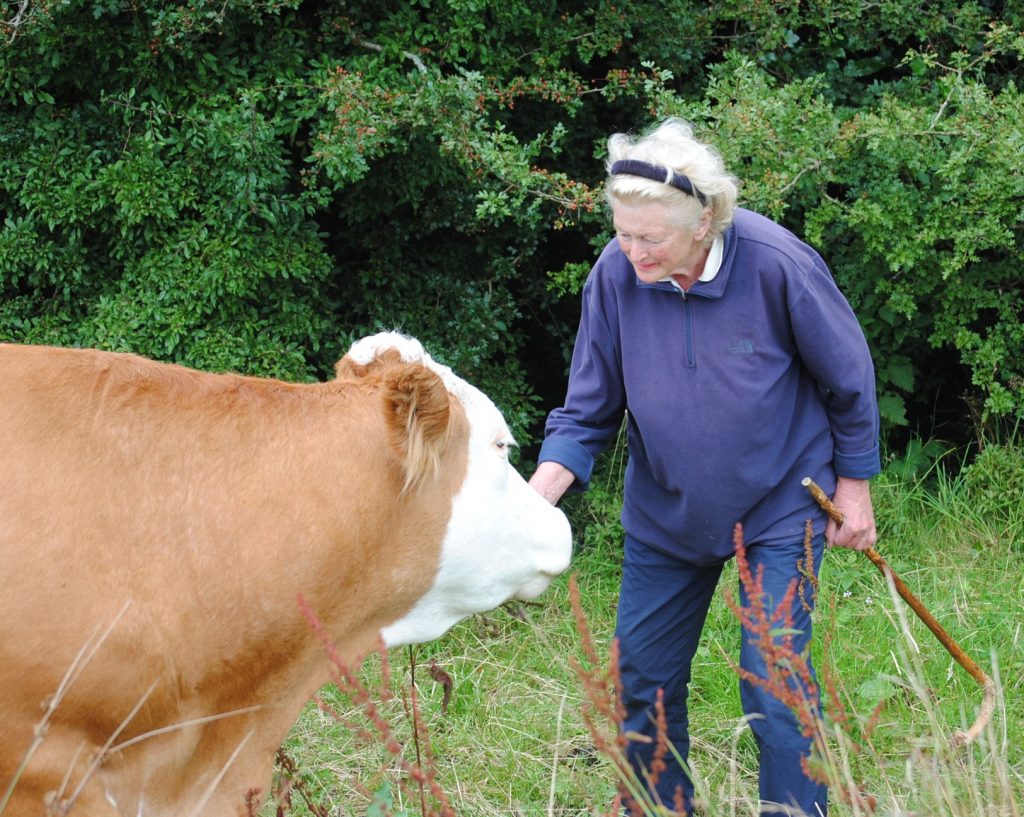 The Lakeview Herd was established in 1979 by Kay's father, the late Frank Keane, following the purchase of Ballybane Helen. The main purpose of our visit was to see Lakeview Cameo a 2011 born cow who is just 5 generations removed from an original import "Lunte Imp `72A".
Lakeview Cameo Born 2011 – Dam: Lakeview Molly – Sire: Curaheen Tyson
Lakeview Molly Born 2001 – Dam: Lakeview Georgina – Sire: Freighduff Brendan
Lakeview Georgina Born 1996 – Dam: Lakeview Violet – Sire: Seabank Blanco
Lakeview Violet Born 1988 – Dam: Ballybane Helen – Sire: Hurtig
Ballybane Helen Born 1978 – Dam: Lunte Imp `72A – Sire: Noe IMP.'75A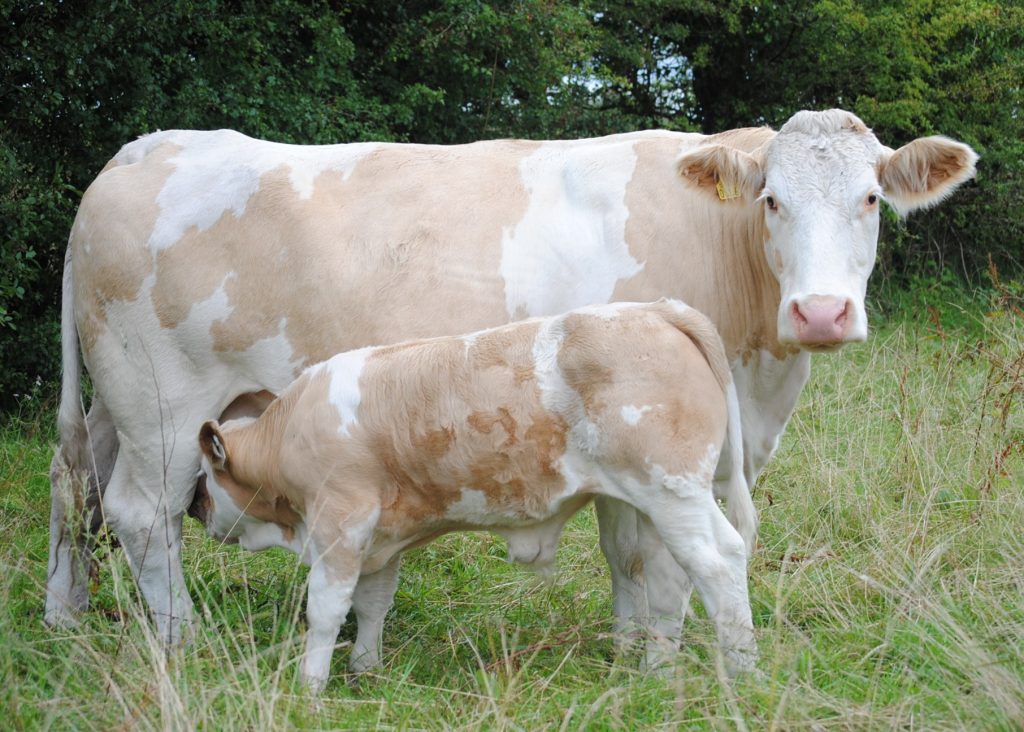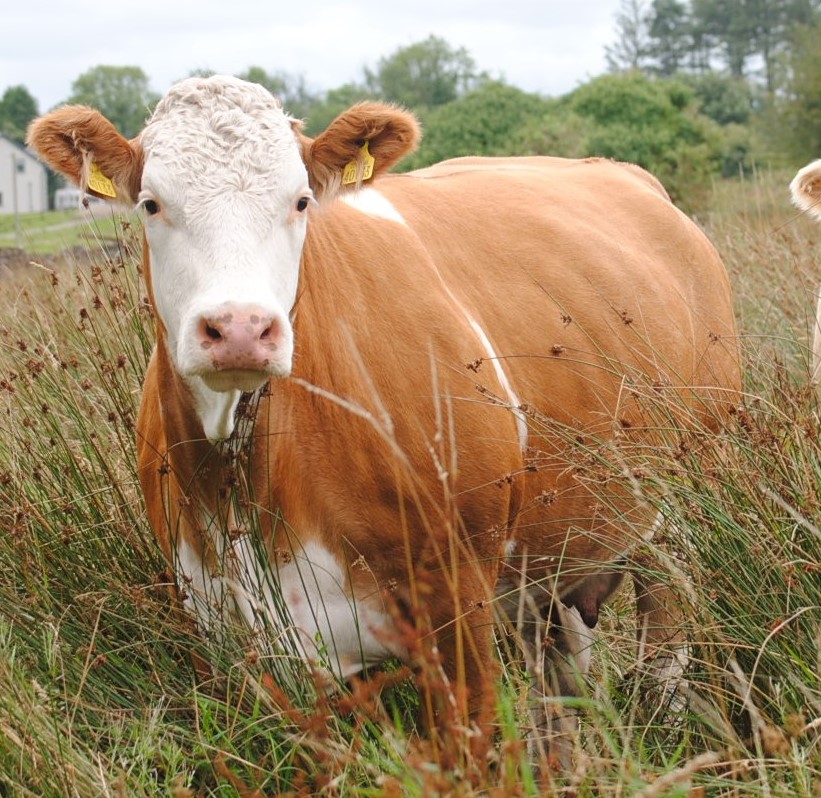 Kay's other two cows in her herd are Lakeview Marita (photo above) and Lakeview Lauren (photo below), are both out of Lakeview Wave who also goes back to Ballybane Helen.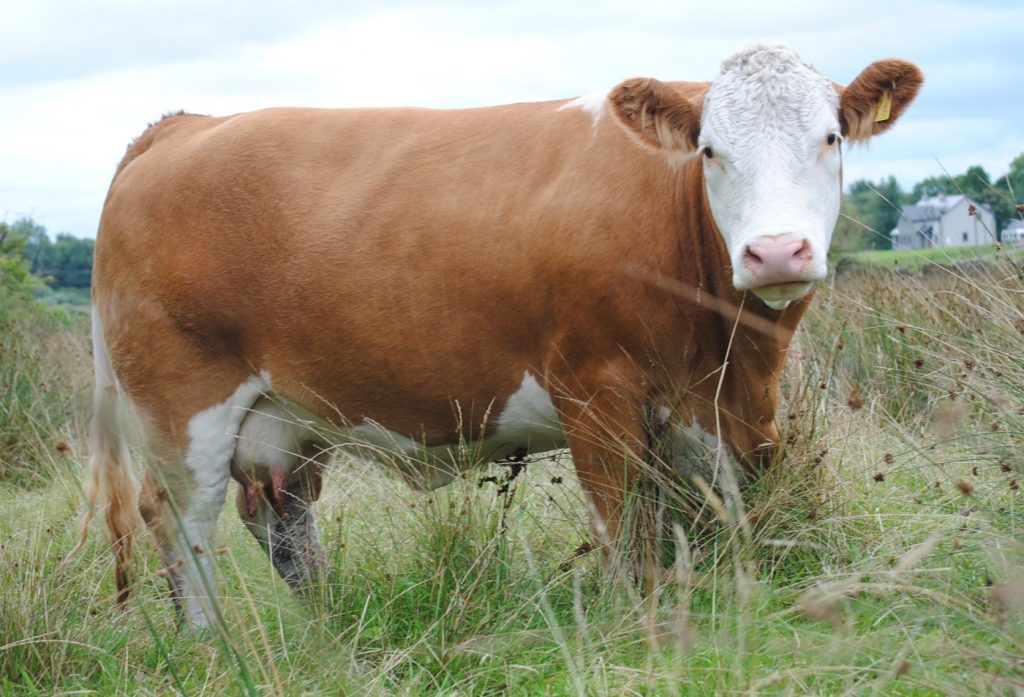 Lakeview Wave Born 2008 Dam: Lakeview Ronald Sire: Planet
Lakeview Raonad Born 2004 Dam: Lakeview Lorna Sire: Hillcrest Champion
Lakeview Lorna Born 2000 Dam: Lakeview Georgina Sire: Freighduff Brendan
Lakeview Georgina Born 1996 Dam: Lakeview Violet Sire: Seabank Blanco
Lakeview Violet Born 1988 Dam: Ballybane Helen Sire: Noe Imp `75A
Ballybane Helen Born 1978 Dam: Lunte Imp `72A Sire: Priaus