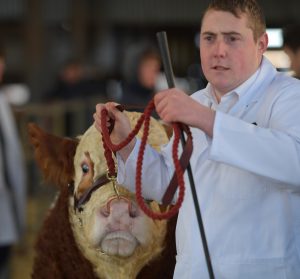 Spring Premier Sale 2021 – Letter to Exhibitors
Dear Breeder,
After going through the best options for our spring Premier Sale, Council has agreed on the following two date option to hopefully allow a situation whereby potential customers have the opportunity to view animals on sale day prior to the sale.
The preferred date for our sale should GUIDELINES allow is Saturday March 20th.
However, should GUIDELINES not allow March 20th and GUIDELINES allow such a sale by April 3rd then the sale will take place on Saturday April 3rd.
In a situation whereby GUIDELINES at that time do not permit such a sale then we will hold an ON-LINE only sale at a date to be selected between March 20th & April 3rd.
Please note to following as a Guide to be best prepared for all eventualities.
Entries to close Friday February 5th
Testing – Exhibitors are advised to hold off on TB testing until after March 5th. For any exhibitor who has a herd test scheduled and cannot get it held over until after March 5th , then they may miss the sale if it is put back to April 3rd. Animals to qualify for Export status must be TB tested within 30 days of the sale date and cannot be TB tested within 42 days of a previous test.
Evaluations – An Evaluation run is due to be released on March 23rd
Photos / Videos – Exhibitors are encouraged to get good quality photos / Videos submitted at least two weeks before the March 20th date.
Second Spring Sale
A Second Society Spring Sale is scheduled for Tullamore on Friday Evening April 30th
Should you have any questions in relation to the details outlined above please give me a call on 057 93 24577.
Thanking You for your cooperation.
Peadar Glennon