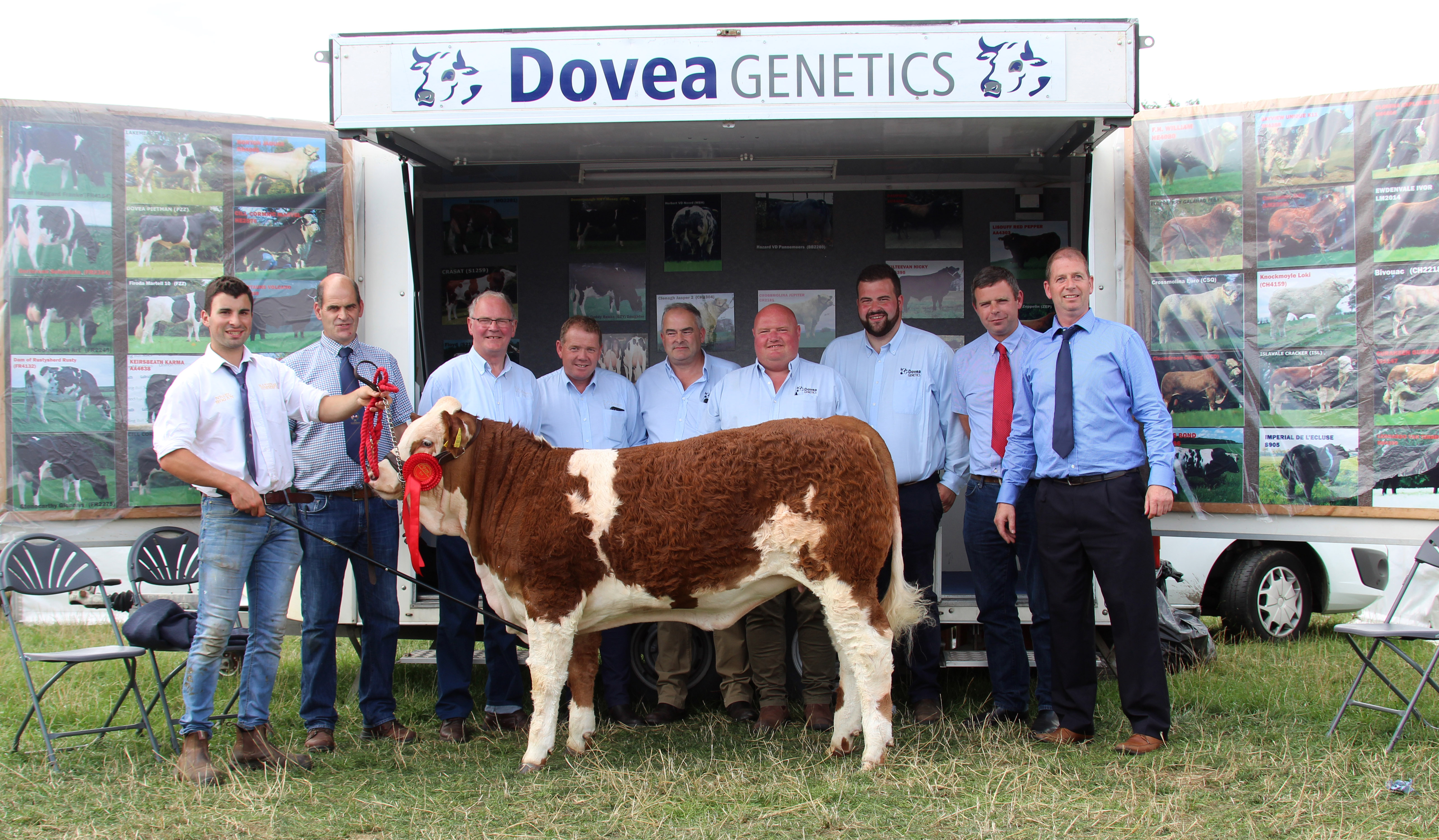 Dovea Genetics Sponsor National Simmental Calf Finals
The Irish Simmental Cattle Society is delighted to announce that Dovea Genetics have agreed to sponsor the National Simmental Calf Finals which will take place at Strokestown on Saturday September 8th.
There will be Four National Finals on the day starting with the Senior Heifer Calf Class which is for December / January born calves followed by a February onwards born heifer calf and similar for the bulls.
These classes are always very keenly contested and are titles that every breeder wants to win. It is expected to have close to fifty calves contesting these four classes. Strokestown is now one of the major cattle shows in the country featuring many National Classes and is a fitting venue for these National Finals.
All roads lead to Strokestown on September 8th