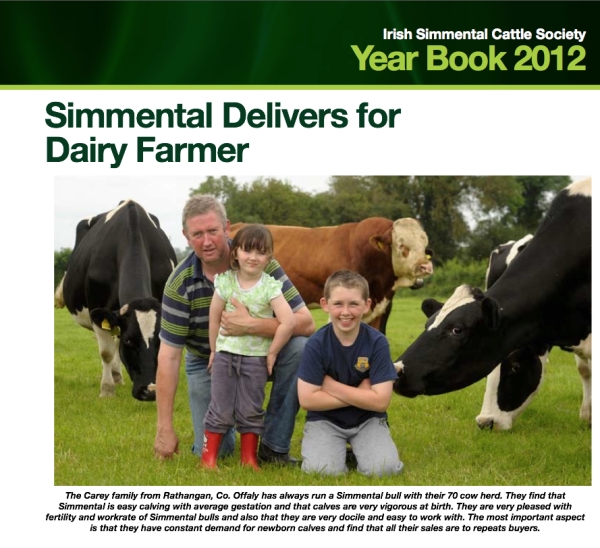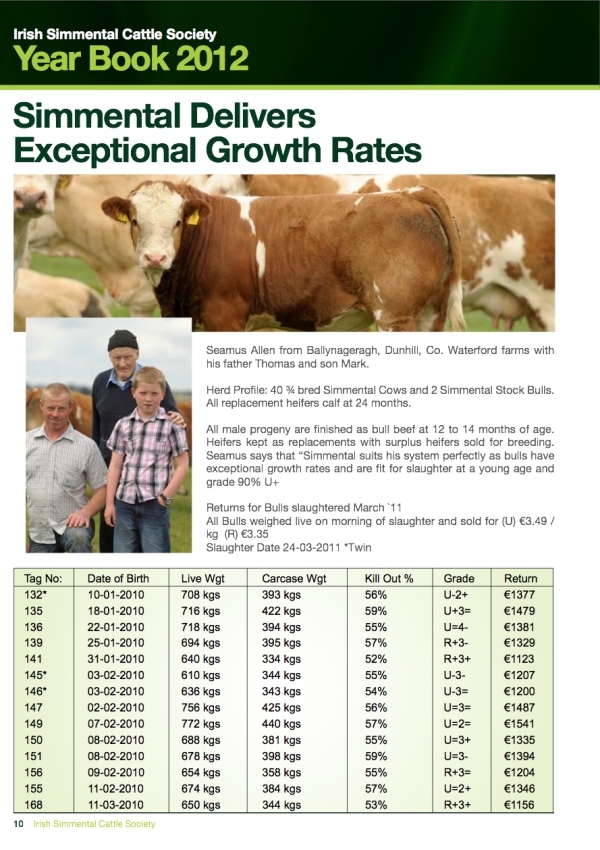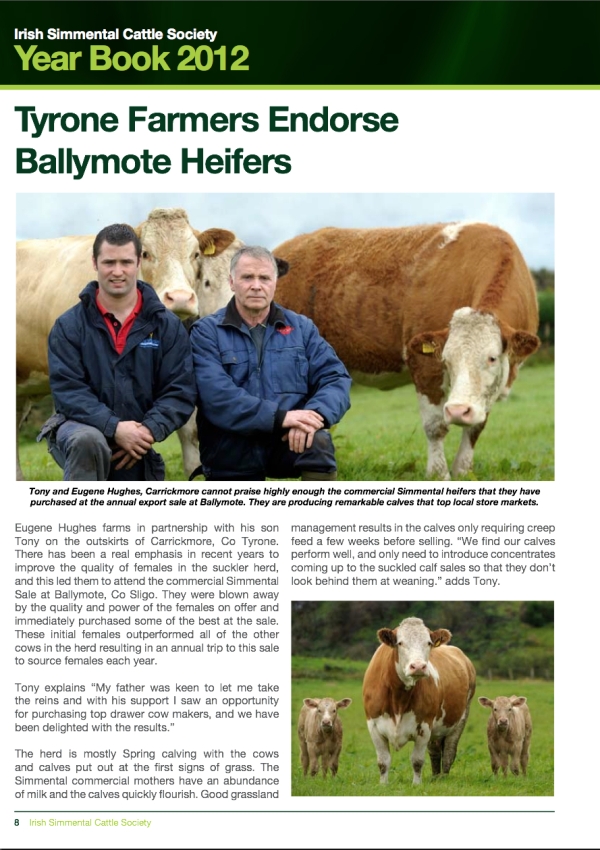 Cork Farmer hitting the WEIGHTS with SIMMENTAL
Ger Dineen, who runs a 50 cow suckler herd near Kilnamartyr in Cork has switched to using 100% Simmental in his cows. Ger calves all his replacements at two years of age and using very easy calving Limousin on these heifers. Ger has gone down the A.I. route as he believes it gives him access to the very best genetics available. All his female offspring are targeted at the replacement market. Ger's surplus heifers are keenly sought after by some of the top suckler farmers in the region. All male progeny are finished between 11 & 13 months. Ger weights all animals on a regular basis and is extremely pleased with how his bull weanling have responded since he introduced them to meal and weaning in September. In the period from mid September to end of December the Simmental bulls has performed at an average of 1.78 kgs per day.
Commercial Simmental Excel in Italian Feedlot
Last July Simmental Breeder and commercial suckler farmer Raymond O`Malley, Ardee, Co. Louth sold a consignment of Commercial Simmental bulls (8 to 10 months old) for export. These weanlings were purchased by TLT Livestock and were exported to Italy to the feedlot of Massoro & Sons. This feedlot is based in Veneto near Venice and caters for 1200 feeding bulls.
Traditionally Massoro & Sons has purchased 50% of their bulls from France (Charolais) and 50% from Ireland (Charolais, Limousin & some Simmental). However the performance of the recent batch of Irish Simmental is resulting in a rethink of this policy. Mr. Massoro confirming, that if he could get enough of the quality Irish Simmental that he would drop the French Charolais.
Over the past number of years the average kill out from the feedlot has been 57% and this year the Simmental bulls killed out at 62.5%. These bulls did 1.89kgs/day in the feedlot and all graded U+.
Mr. Massoro concluded by stating that the Simmental Bulls were way better feed converters and that he also had far less feet and leg problems.
Simmental is the Foundation of Sligo Farmers quality Producing Suckler Herd
Paul Cryan who farms at Tonaphonra, Keash, Ballymote, Co. Sligo started in 1996 by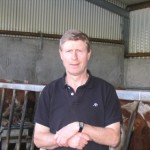 purchasing his first Simmental heifer at the Society's sale in Roscommon. This was a pedigree heifer which was champion female on the day at £2000 and even though he did not pursue any further down the pedigree route she was the launching pad for his Simmental suckler herd in the years ahead.
Paul farms 120 acres, 30 owned, 40 long-term leased and 50 acres annual rent. He also works outside of the farm. Paul says "the thing I liked most about the Simmental is their docility". This factor is very important to a man like Paul whose herd is fragmented and necessitates movements of stock from farm to farm. He says "cattle have to be able to be handled by one person – myself, and my dog. Also the Simmental dam has plenty of milk to rear a good calf and produce a calf every year".
As years went on he went more and more towards Simmental purchasing both weanling and maiden heifers at his local Connacht Gold mart in Ballymote. Paul says "it was really the females that he purchased on a yearly basis at the Simmental Cross heifer sale in Ballymote that introduced real quality into my suckler herd". In comparison to normal mart sales these heifers were far superior and their quality came through and through again in their progeny in either male or female calves. He also received much higher prices for his calves. This year his bull calves took 1st and 2nd prize in the Simmental section at the annual weanling sale e.g. 380 kgs sold for €800 and a 400 kgs calf sold for €830. He always keeps his best heifers for his own replacements. At this years Simmental cross sale he sold ten in-calf heifers to average €1,720 with tops of €2,180 and €2,000. All of the heifers were in-calf to Seepa Tee-Jay (IS4). Five of the heifers were born on the farm from his Simmental stock bull. On the same day he purchased a maiden heifer weighing 635 kgs for €1,600 to join his suckler herd to produce quality cattle in the future.
His cow herd is divided into autumn and spring calving. Paul runs the stock bull with his spring calvers only, all autumn calving cows and heifers are inseminated with AI Simmental bulls. Paul recommends this system as his cows are indoors for service and he is able to use his Simmental bull for longer as he can use AI on the bull's daughters.
I suppose it's only right and fitting that Simmental should be Pauls preferred breed for his suckling herd as the location of his farm is an elevated one close to the famous "Keash Caves" and somewhat similar to the country of origin of the Simmental breed in Switzerland.