The Simmental X Heifer Sale at Ballymote Mart on Saturday Oct, 6th saw a lively trade for In-Calf Heifers with plenty of commercial suckler farmers having to compete with northern buyers especially for the top quality lots. The highest price of €2610 being paid to Paul Cryan, Keash, Ballymote for a heifer due to calf in October to the A.I. Simmental Bull 'Curaheen Apostle'. Tom Kerin from Belharbour, Co Clare was the buyer after very swift bidding.
Five heifers made over €2400 while 25 heifers made over €2000. Prices for the In-Calf Heifers averaged €1863. The average weight of the In-Calf Heifers was 670kgs, a very good average given the difficult grazing season.
There was an 83% clearance in the Maiden Heifer section with prices averaging €1176. The highest price of €2380 was paid to David Dillon, Killard, Sligo for a Oct `10 born heifer weighing 635kg. Prices of over €1000 with their weight was freely available for the top quality bulling heifers.
In the Weanling section there was a 95% clearance with prices averaging €830.The highest priced Weanling on the day was sold by Declan Oates, Cashelgal, Co. Leitrim. She was born in February 2012 sold for €1500 and weighed 435 kgs.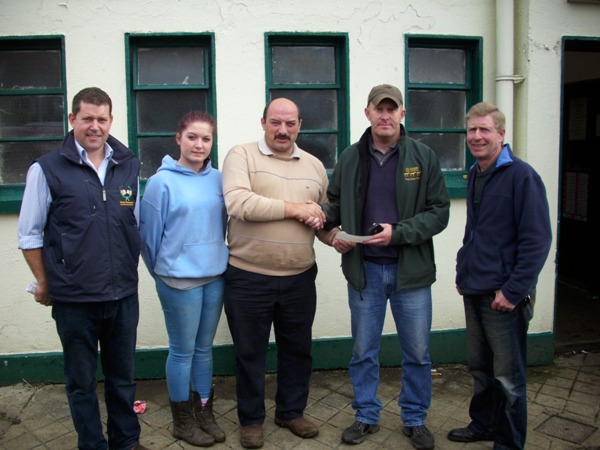 Western Club Annual Dinner takes place this Friday Night Nov 23rd in the Dalton Inn Hotel Claremorris at 8pm