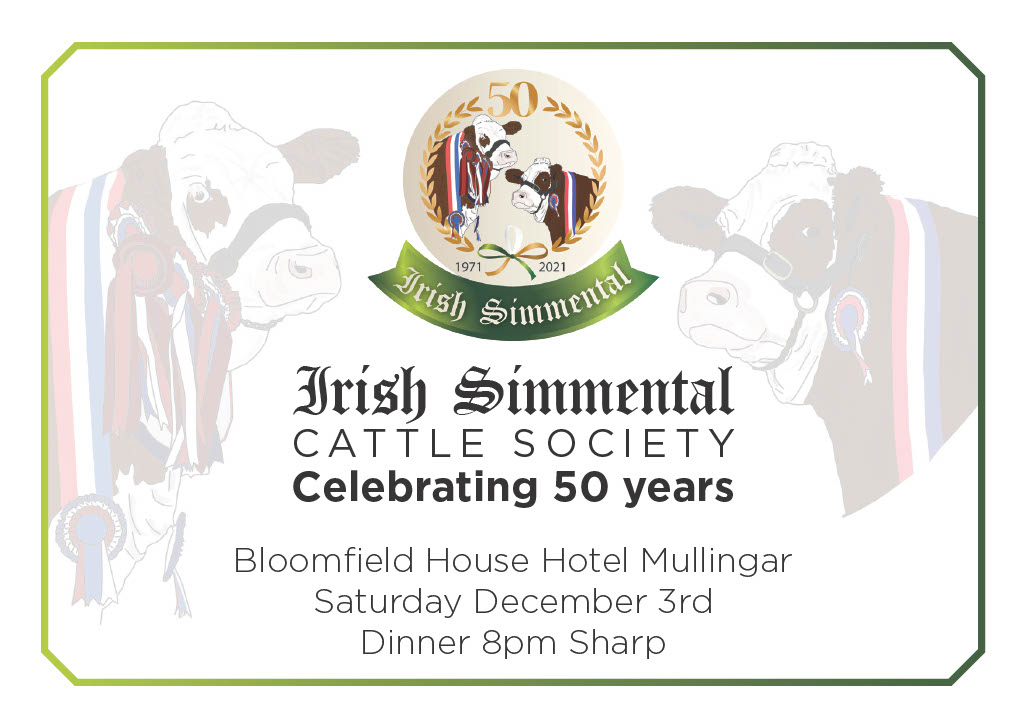 The Irish Simmental Cattle Society are holding a gathering of all Simmental friends to mark 50 years of Simmental in Ireland.
All are welcome to join us on Saturday 03rd December in the Bloomfield House Hotel, Mullingar.
Dinner is timed to start at 8pm and tickets can be purchased by contacting the Society Office on 057 93 24577.
Looking forward to a great night!